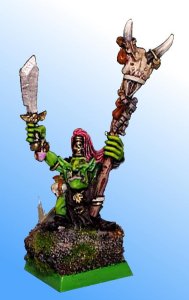 This is one of the new goblin shamanes. It is painted the way I describe above and I think it is perfect.
I put it on a small piece of styrophor which is covered with painted sand.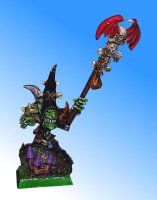 This is the other new goblin shamane. As the one above, I placed him on top of a piece of styrophor. The mushrooms are made out of milliput.